The Government of the City of Buenos Aires enabled cultural events / open-air recitals and the Ministry of Culture detailed the health regulations to be followed. With this authorization, concerts with an open-air public will be able to return.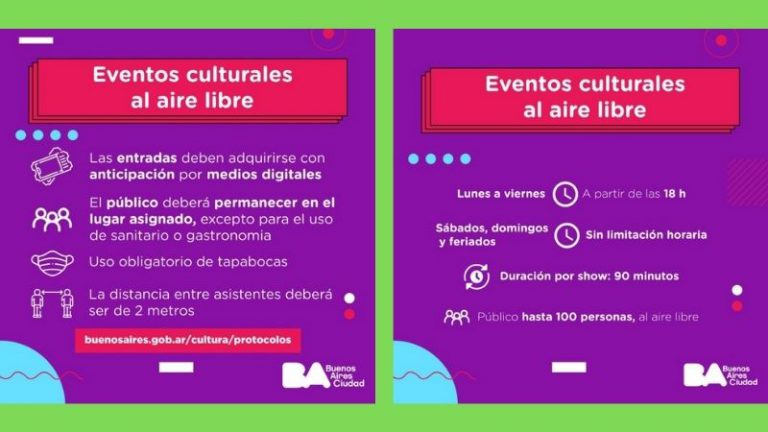 According to the protocol established by the Buenos Aires government, there may not be more than 100 spectators. That they must be placed individually or in a group with the same cohabiting family group, which may not exceed four people.
"No public movement will be allowed during the show. It must remain in the assigned places, except for the use of toilets or gastronomy. The use of face masks will be mandatory, which can only be removed in the case of consuming food or beverages, "says the official document.
In the entrances, as is done in the entrances to shopping centers and other establishments, the staff will measure the body temperature with a non-contact digital infrared thermometer, prohibiting entry to those who register a temperature of 37.5 ° C or higher. In addition, the entrances and the access line will be demarcated in order to comply with the guidelines for the distance of 2 meters between people.