In 2019, the Government of the City of Buenos Aires conducted a survey among the residents of the Rodrigo Bueno neighborhood and the results showed that gastronomy was a fundamental pillar of its economy. This is how the Rodrigo Bueno Gastronomic Patio was born: with enthusiasm and with the idea of promoting the businesses of the neighbors, promoting the economic development of families and generating employment.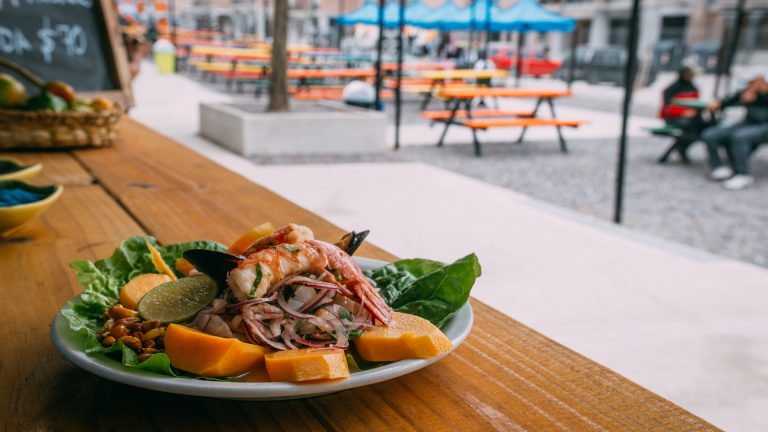 Today it receives hundreds of people per day, turned into a colorful open-air gastronomic point with 10 containers transformed into cheerful food and drink stalls. In front of the trailers there are wooden camping-style tables with a half shade to be able to taste rich flavors and sunbathe. The patio is located very close to the ecological reserve and is an ideal stop to recharge your batteries after a long walk through nature.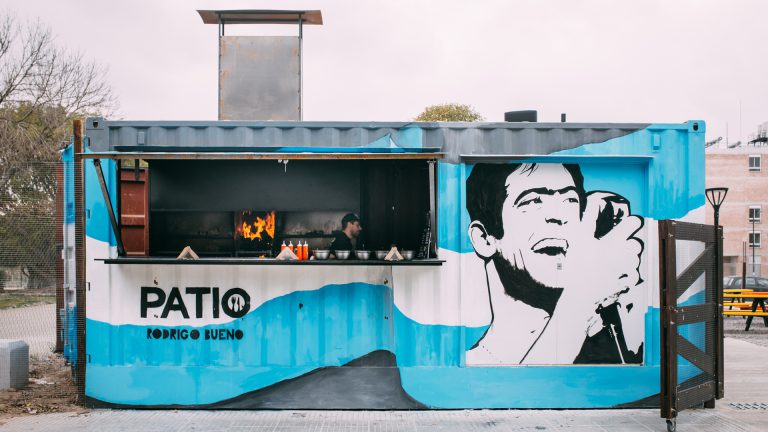 The gastronomic offer is mainly Peruvian and Paraguayan, the two largest communities in the neighborhood. Food lovers will be able to delight in dishes such as Peruvian ceviche, Paraguayan empanadas, classics such as barbecue, pizza and hamburgers and a wide variety of sweet and savory.
Photos:
malevamag.com
voydeviaje.com.ar