A few blocks from the Pacific Bridge and the Patricios Regiment, the emblematic Santa Fe Avenue changes its name and becomes Cabildo: one of the main promenades and open-air shopping centers in Buenos Aires and the commercial heart of the Belgrano and Nunez.
Cabildo owes its name to
the old institution that governed the Spanish colony of the Viceroyalty of Río de la Plata. It crosses Palermo, Colegiales, Belgrano, Núñez and Saavedra and it is one of the most important avenues in the city due to its numerous stores and the large number of groups that pass through it. It stretches for almost 6 kilometers from Dorrego Avenue to the Saavedra Bridge, on the border with the province of Buenos Aires, where it changes its name to Maipú Avenue.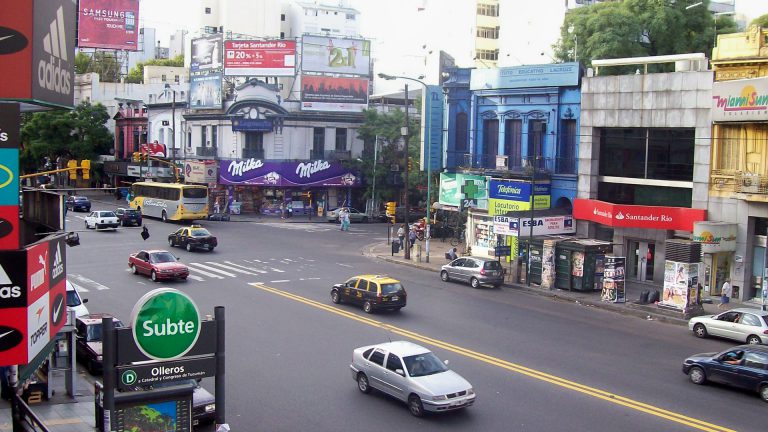 Throughout its more than fifty blocks you can find an infinity of brand stores, both well-known and popular, several outlets and large stores that are usually central houses of clothing chains, sporting goods, electrical appliances, bookstores and toy stores. In addition, there are large fast food chains and bars to taste something in the middle of the walk. Its extensive route and its innumerable number of stores mean that there is a great variety of prices and options for all tastes and pockets.
The intersection of Avenida Cabildo with Avenida Juramento is the core of the Belgrano neighborhood. This corner full of life and history is home to large branches of electrical appliances, computers, cafes, restaurants, bars, bookstores and important clothing brands.
How to get:
Bus lines:
19, 29, 38, 41, 42, 44, 59, 60, 63, 65, 67, 68, 71, 80, 130, 152, 161, 168 and 184
Along the avenue there are five stations of Line D and the North metrobus corridor.
Photos:
wikipedia.org